Gallery
Below are our novels. Purchase these books on this website and a portion of each book will be donated to varying charities. Please help us support these valuable programs.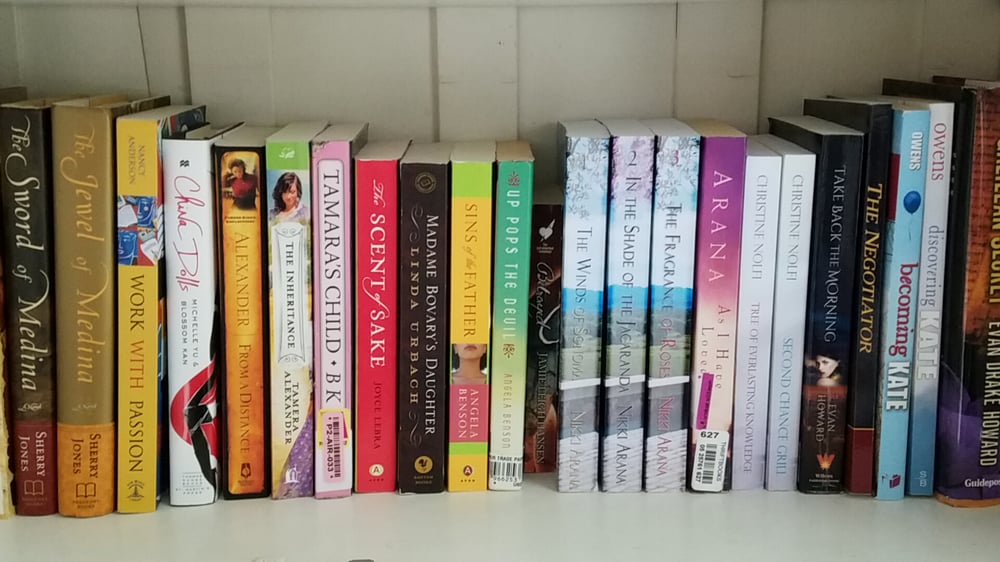 Welcome to our website
---
Here is just a small offering of the books and writers I have worked with in the past. Each has helped me to hone my skills and made me a better editor. To them, I give my thanks.
Testimonials
I have had the good fortune to work with some amazing authors over the years. I hope you will follow the links to some of their websites and check out their latest novels.
Thanks to my editors at Thomas Nelson . . . and thanks to my freelance editor, Carol Craig, for helping me bring The Inheritance to fruition.

Tamera Alexander
Fountain Creek Chronicle Series
Special thanks for editing help goes to Carol Craig . . . who helped make me a better writer.

Sherry Jones
The Medina Series
. . . independent editor, Carol Craig, of the Editing Gallery for her invaluable advice on how to keep my characters quirky, yet give them heart~and for teaching me, finally, to tackle "theme" without popping antacids.

Candy Calvert
The Darcy Cavanaugh Mystery Series
I extend a heartfelt thanks to Carol Craig, my editor, who worked tirelessly late into the night, so many nights, to help me craft my story.

Nikki Arana
Regalo Grande Series